LG (that's Love Genius!) Optimus Phones
A writer-wife and an art director-husband is a match made in money-making heaven. Yeah, you'd think that. *sigh*
Unfortunately, tandem projects for freelancing couples don't always happen. There are times when these two (say, RaketChick and Kalakal Kid) have to work on different projects separately. Separate meetings. Separate production locations. Separate long hours.
The result: Total disconnection from one another.
Bad, bad, bad.
It will take more than a regular Smart Phone to get these lovebirds working fast and getting back together pronto! It will take a Genius Phone. Oh wait, scratch that. It will take TWO Genius Phones!
Lo and behold --now there's LG Optimus 2x and LG Optimus Black! Specially designed for those happily, busily married RaketChicks and Kalakal Kids out there.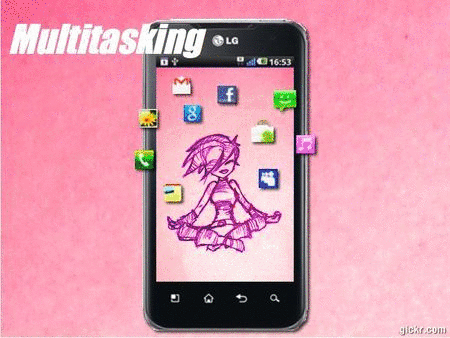 I, for one, am drooling uncontrollably for the LG Optimus 2x. It's souped up with the first ever 1GHz dual core! Simply put, it multitasks just as rabidly and rapidly as I do. I can email a client, chat with another client, call up yet another client, and research online like a breeze. No stops, no hitches! Its 8-megapixel camera totally floors any Smart Phone's photo-taking power, too. Why, I can snap a shot of a reference in the middle of a smoggy street and still get a great picture. And while waiting for a conference to happen, the LG Optimus 2x can easily hook me up with high-def games to pass the time. That is, if I don't decide to do some quick writing with its Notes app instead. Hah!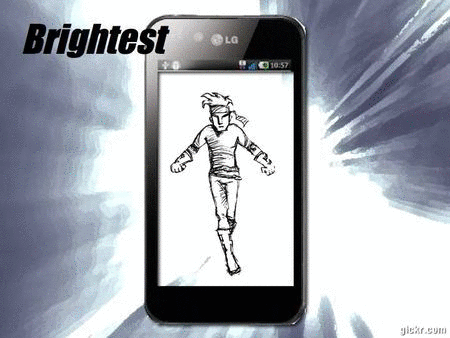 Hubby, on the other hand, would kill to have an LG Optimus Black. Easily the brightest phone on the planet with its breakthrough 700 Nit Nova display. This means pure, stellar images --the kind a highly discriminating artist demands! Then, pushing the functionality platform, it gives him Wi-Fi Direct. Without much ado, he can go online to watch crystal-clear videos and movies galore. He can hunt for visual pegs, view shot materials online. And did I mention, FAST? The fact that the LG Optimus Black is the slimmest phone at 9.2mm is a fab plus, too. Finally, a phone that can fit in his jeans pocket without tumbling out into the street when he stands!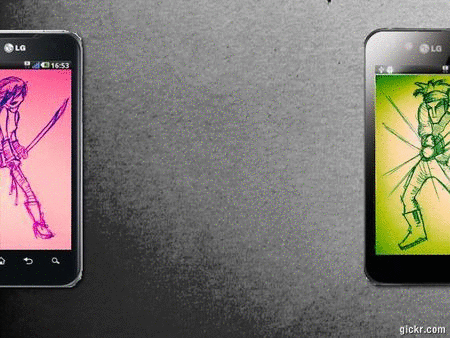 Efficiency times 10! That's RaketChick on LG Optimus 2x and Kalakal Kid on LG Optimus Black.
So can you blame me for coining
L
ove
G
enius for
LG
? I mean, really --What's not to love? With how fast and flawless these Genius Phones work, I don't think we'll ever cast a puppy love glance at a lowly Smart Phone ever again.
Oh look! We have time for a dinner date! YAY!
Optimus is more than just smart. It's genius. Visit lgoptimus.ph for more information.